Markers¶
Supported marker format¶
TissUUmaps can read CSV (Comma Separated Values) files with a header row, and at least spatial coordinate columns (X and Y). CSV files are not limited in the number of columns or number of rows. Other columns can contain information for displaying markers (key to group markers, color, size, shape, piecharts, etc.)
CSV files can be exported from any spreadsheet program, or any programming language (Python, R, etc.)
Load markers¶
You can load the markers when you select the Markers tab and click the button + as you can see in the figure below. You can click the plus several times to load various marker files.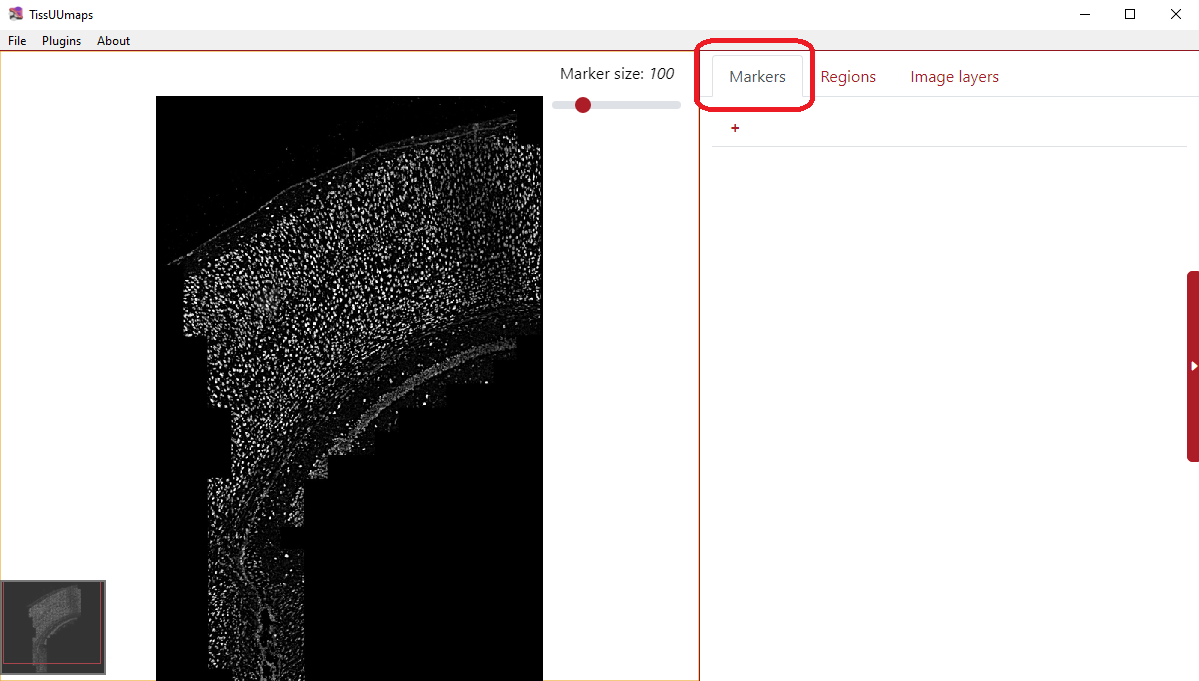 You can also load markers directly using drag and drop from a File Explorer if you are using the TissUUmaps GUI.
Markers settings¶
Before the markers are displayed you have to set up the markers settings.